Barcelona
/
Port Vell
Port Vell Barcelona
The old port of Barcelona 'Port Vell'

Port Vell, the 'Old harbour', is the oldest part of Barcelona's harbour. The harbour has been completely restored as part of an urban renewal project ahead of the 1992 Summer Olympics
The old port of Barcelona
Port Vell, the 'Old harbour', is the oldest part of Barcelona's harbour. The harbour has been completely restored as part of an urban renewal project ahead of the 1992 Summer Olympics. Before that, the harbour area used to be run down with empty warehouses, marshalling yards, and harbour factories.
Now Port Vell harbour in Barcelona is an important tourist attraction with the Maremàgnum (a shopping centre that also has a cinema, bars, and restaurants), an IMAX theatre and Europe's largest aquarium. A pedestrian bridge called the Rambla de Mar connects the busy Rambla street to the harbour. You can find the bridge to the harbour near the statue of Columbus.
There is also a striking cable car from the harbour to Montjuic hill. These red gondolas of the Transbordador Aeri del Port will offer you a magnificent view of the harbour. More about this cable car.
The "new" port of Barcelona
In 2013 the port of Barcelona itself was renovated. New quays and improvements are meant to ensure that Port Vell will last for many more years to come. Be sure to take a stroll through this harbour during your city break.
Want to see the harbour from the water too? Several boat tours depart not far from the monumento a Colon that sail the Barcelona harbour. Read more about boat trips in Barcelona.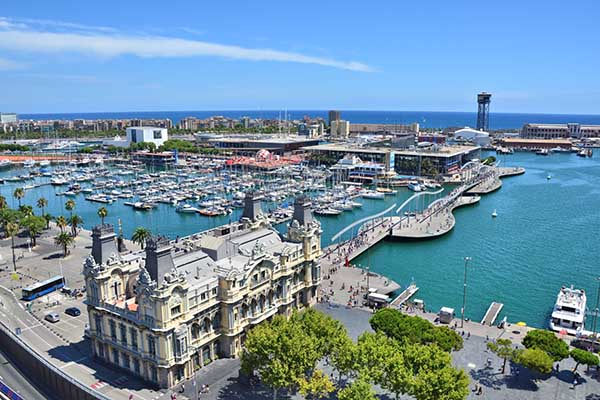 The harbour of Barcelona (stock.adobe.com/Studio Barcelona)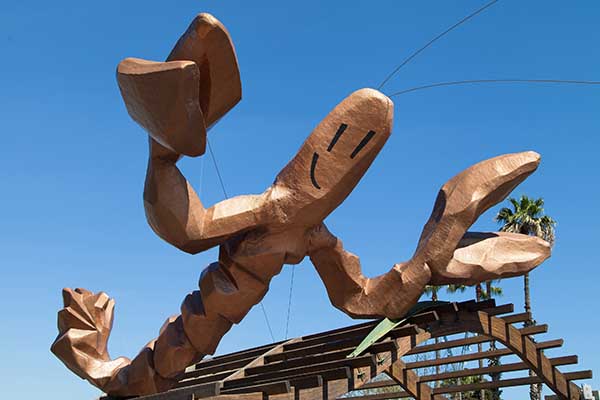 The 'Gamba' in the harbor (stock.adobe.com/Santi Rodríguez)
---
Where is the harbour of Barcelona?
Near the harbour of Port Vell are: