Barcelona
/
Transport & Metro Barcelona
Transport & Metro Barcelona
Options for public transport in Barcelona

Everything about the metro and public transport in Barcelona; metro lines, tickets, airport transfer, Hola BCN card, and more:
Barcelona Metro - schedules, map and ticket info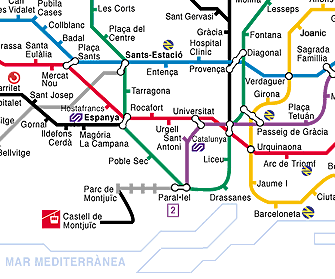 Nine different metro lines and 144 metro stations make the metro the quickest way to get around Barcelona. Click here to see the Barcelona metro map showing the metro lines.
The Barcelona metro times are: Sunday through Thursday from 5 AM to midnight (Fridays 02:00). Times on Saturdays and holidays: from 5 AM running all day and night. There's usually no more than a five-minute wait for the next metro train.
How long will your journey by metro take? Calculate about two minutes for each metro station and add another five to ten minutes for each time you have to change to a different metro line.
Tip: Download the app on your mobile "Barcelona Metro TMB Map & Route". This app lets you easily plan your routes and consult the metro maps on your phone offline..
For travelling to and from the airport by metro, you need to purchase a special ticket (5,15 euros); these tickets can be easily bought from the machines at the metro station. Note: If you buy the popular Hola BCN Travel Card the ticket from the airport is already included. Check in advance if your plane will be departing from Terminal 1 or 2.
Metro tickets & Hola BCN Card
There are two types of metro tickets. Get a good deal with the Hola BCN! Travel Cards. These personal 'Hola BCN Travel cards' are available for 2, 3, 4, or 5 days and cover all travel by any bus, metro, tram, and regional train in and around Barcelona (within Zone 1). All tourist attractions are located in Zone 1 of the Hola BCN Card. When you order the card in advance, you can pick it up when you arrive at the airport, so you can immediately use it to take metro line 9 to the city centre of Barcelona.
You can also buy separate metro tickets. A single metro ticket is relatively expensive. A T-Casual (ten trips) can be a better deal than an Hola BCN Travel Card if your hotel is centrally located in Barcelona and you won't often use the metro.
Hola BCN! Travel Card
Tickets for single journeys
2-days
16.30 € 
1
2.40 € 
3-days
23.70 € 
Tarjeta T-Dia (Day ticket)
10.50 € 
4-days
30.80 € 
Tarjeta T-Casual (10 trips)
11.35 € 
5-days
38.00 € 
Airport
5.15 € 
Book the Hola BCN! Travel Card
A separate metro ticket is valid for 1 hour and 15 minutes and can also be used when changing to a bus (you don't have to stamp it again).
Metro tickets get damaged easily. Never keep your metro ticket with your bank card, it will block the magnetic strip, resulting in an unusable ticket.
Metro tickets are not valid in: cable cars, the blue tram to Tibidabo, and the tourist buses.
The best place to buy metro tickets is at the TMB machines in the metro stations. They accept coins, notes, and credit cards.
Beware of pickpockets in the metro!
From the airport to the center of Barcelona
Choose the airport near Barcelona you will be flying to or from to read how to get from the airport to the city centre. Only El Prat airport has a metro connection to the city:
Barcelona Hop-on Hop-off Bus
You can also choose to take the hop-on-hop-off bus . A one-day ticket for the hop-on-hop-off bus costs €30 (€16 for children) and you can use the red, green, and blue lines as much as you want all day long. A two-day ticket costs €40. The buses tend to be crowded and there are often queues at the stops. If you want to get around quickly and cheaply, choose the metro. Via this website, you can buy tickets in advance at a 10% discount, or buy your tickets for full price at Plaça de Catalunya. This is also the biggest stop (and longest queue!) for the red and blue line.
Recommended: Barcelona City Pass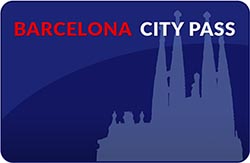 Highly recommended! Almost every tourist wants to visit the Sagrada Familia and Park Güell. These sights are often sold out several days in advance and can have long queues. With this Barcelona City Pass, Ticketbar has combined them all into a single pass. The main benefits:
Skip-the-line tickets, so no queueing. Pick your own timeslot while you book.
You will receive all your tickets by email within 24 hours. Unlike other discount passes, you don't have to pick up the tickets somewhere first.
What do you get included?
Skip-the-line ticket Sagrada Familia
Skip-the-line ticket Park Güell
Aerobus return ticket from Barcelona El Prat airport or a one-way ticket from Girona Airport to Barcelona
24 or 48 hour ticket for the Hop on Hop off Bus (tip: you set the start date yourself and these 24 or 48 hours do not have to coincide with the visit to Park Güell or the Sagrada Familia)
You'll also receive a code for a 20% discount on other attractions, such as: Camp Nou Experience, Casa Mila, Casa Batllo, Aquarium, Poble Espanyol, MNAC, MEAM, Joan Miro Museum, Montjuïc cable car, Zoo, Palau de la Musica, Hospital de Sant Pau and many other activities.
There are three different Barcelona City Passes available. The difference is in how you plan to visit the Sagrada Familia.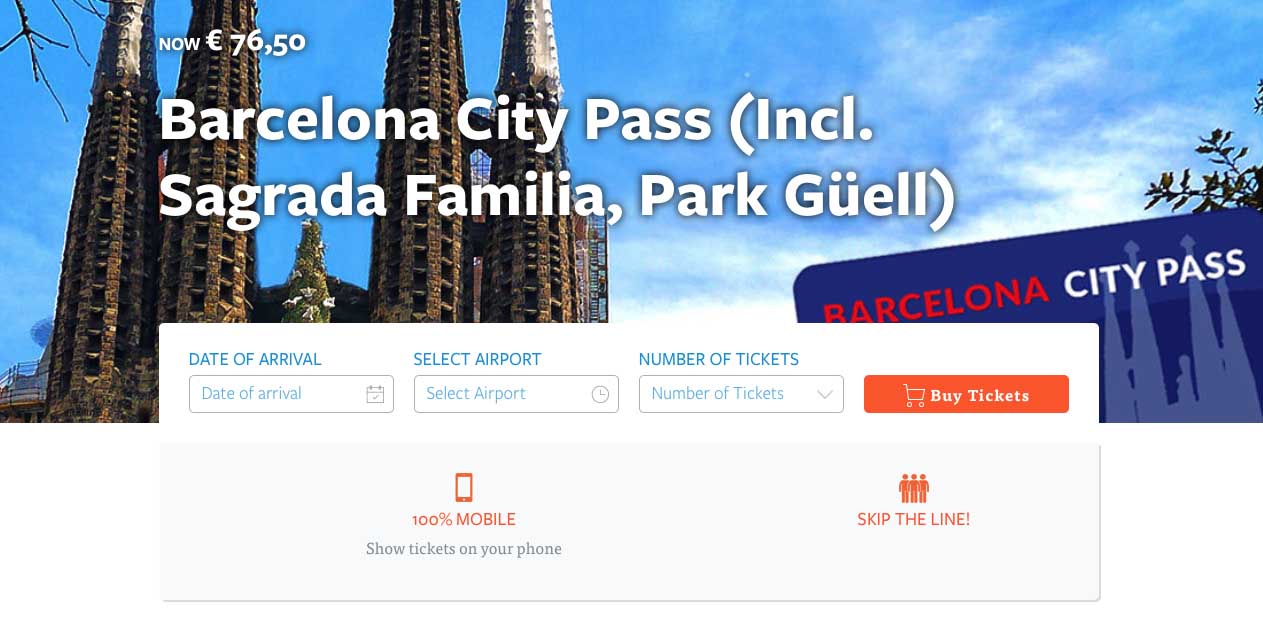 Taxi in Barcelona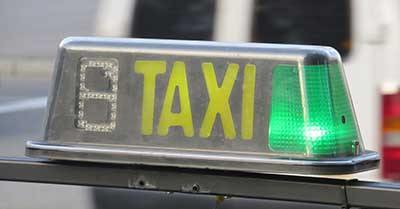 Taxis are quite affordable in Barcelona. The minimal fare is €2, every additional kilometre is €1.10 excl. surcharges for evenings, weekends, holidays, or extra luggage. Taxis in Barcelona are metered and the rates are always shown to the passengers. A taxi ride to or from El Prat airport costs about €30.
Ràdio Taxi Barcelona: 932933111
Ràdio Taxi 033: 933033033
Barna Taxi: 933222222

Our readers say
4.8
(95.82%)
913
reviews
June 16, 2020 Michael: "We had an amazing holiday in Barcelona because of the interesting local tips for activities in Barcelona."