Barcelona
/
Parc de la Ciutadella
Parc de la Ciutadella Barcelona

Visit Parc de la Ciutadella in Barcelona with the cascada and Barcelona Zoo. One of the most beautiful parks in Barcelona, the Ciutadella Park from the 1888 World Fair.
Info Parc de la Ciutadella

Address
Pg Picasso, 21 Barcelona
Metro
To get to the city park, you can take Metro L1 to Arc de Triomf or Metro L4 to Ciutudella-Villa Olimpica (or station Jaume I, if you want to see a bit of the El Born district on foot). From Arc de Triomf, you can enjoy a nice walk under the giant palm trees.
Price:
You can visit the park for free
The Parc de la Ciutadella is Barcelona's largest park and very popular among the city's residents. The Parc de la Ciutadella dates back to 1888 and features a historic waterfall, a pond, and a romantic English garden, surrounded by two boulevards lined with trees. The area is also home to various museums and the Barcelona Zoo.
History of Parc de la Ciutadella
The Parc de la Ciutadella has a long history. It was originally a fort, designed in the shape of a star by Prosper Verboom in 1715, for then King Philip V. The citadel was built to be used by his army in the fight against the queens of House Bourbon. After a siege lasting 18 months, the fort finally fell and became a prison in the time of Napoleon. In 1888 the park was used as the site for the Word Fair. Many buildings were built in the park at that time.
The park in the El Born is a fifteen-minute walk from the Barri Gòtic. It is a haven of tranquillity in the middle of the bustling city, offering lots of green, pathways, and playgrounds for children. It has an area of 30 hectares, and the gardens were designed by the French landscape architect Jean Forestier. They are spread out around a number of fountains which were in part designed by Antoni Gaudí.
Attractions in Parc de la Ciutadella
In the Parc de la Ciutadella there are not only gardens and greenhouses, but also: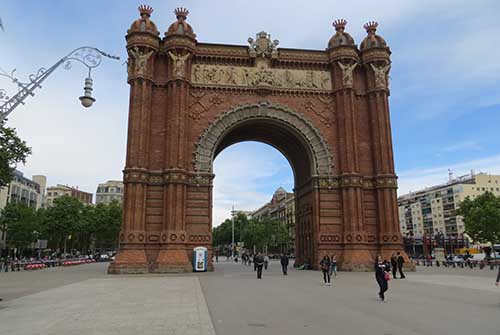 The 'Arc de Triomf' of Barcelona, the old entrance gate of the World Fair.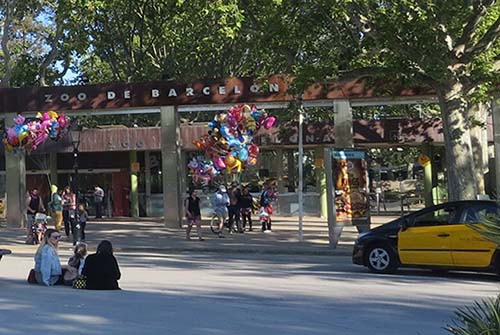 The zoo of Barcelona, Parc Zoologic de Barcelona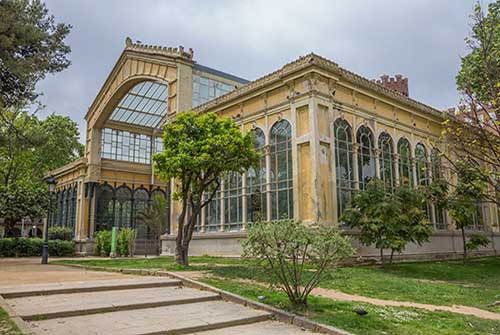 The Hivernacle, or the greenhouses in the style of Catalan Modernism.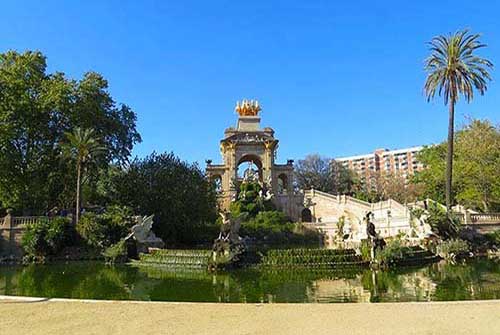 Font de la Cascada, the famous monument with waterfall and fountain that was built for the world exhibition of 1888.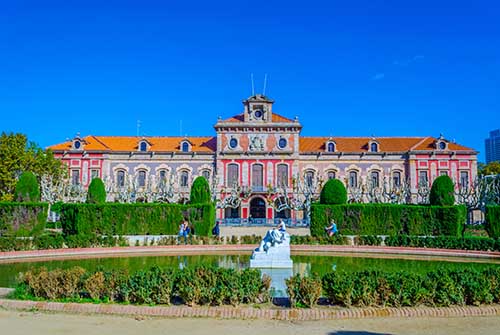 The Parliament of Catalonia: open on Saturdays from 10 a.m. to 7 p.m. on Sundays and public holidays from 10 a.m. to 2 p.m.
The mammoth in the middle of the park.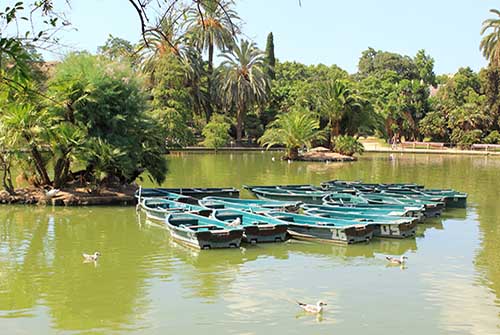 The pond of the park where you can rent a boat.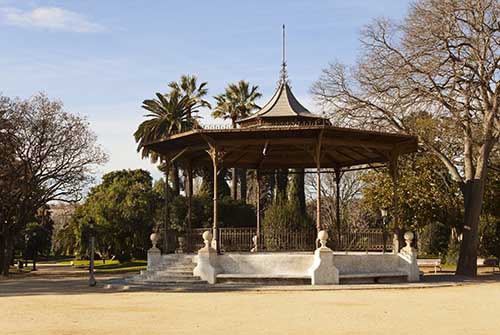 The park's music tent.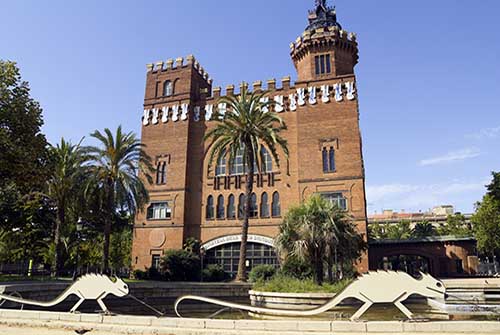 Castel dels Tres Dragons.
Photo: Hivernacle (stock.adobe.com/Pierre Violet), Parliament (stock.adobe.com/dudlajzov), mammut (stock.adobe.com/great_photos), pond (stock.adobe.com/rbkelle), music tent (stock.adobe.com/Photojope), tres dragons (stock.adobe.com/Toniflap)
Location of Parc de la Ciutadella in Barcelona
Near the park are: