Barcelona
/
Monasterio de Pedralbes
Monasterio de Pedralbes
The cloister of the Pedralbes Monastery in Barcelona

Monasterio de Pedralbes in Barcelona: all the information to visit the Pedralbes monastery in Barcelona.
Pedralbes Monastery in Barcelona

Address
Baixada del monestir 9 Barcelona
Metro
From the stops Maria Cristina or Palau Reial (L3), it's almost a fifteen-minute walk to the monastery. The Bus Touristic's blue route stops nearby or bus line 22, 63, 64, 75 and 78.
Tickets

Adults 5.00 €
0 - 16 years: free entry
16 - 30 years and 65+ 3.50 €

Opening hours

Winter October 1st - March 31th
From Tuesday to Friday from 10:00am to 2:00pm
Saturday and Sunday from 10:00am to 5:00pm
Sunday from 3:00pm, free admission

Summer April 1st - September 30th
From Tuesday to Friday from 10:00am to 5:00pm
Saturday from 10:00am to 7:00pm
Sunday from 10:00am to 8:00pm (from 3:00pm, free entry)

Closed: every Monday, 1 January, Good Friday, 1 May, 24 June and 25 December
Website
http://monestirpedralbes.cat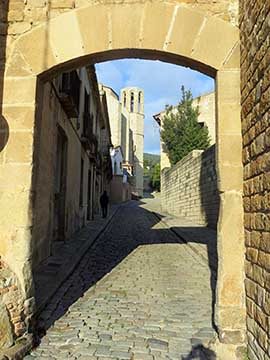 The monastery of Pedralbes ('Reial Monestir de Santa Maria de Pedralbes') is a Gothic monastery in Barcelona. Today it is a museum that is accessible to the public. The museum offers insight into monastic life during the middle ages. The monastery is located on the north-west edge of the city (near Finca Güell) and does not get many tourists. If you're in Barcelona for an extended stay, it's certainly worth to visit this surprising attraction and sea of tranquillity.
History of Monasterio de Pedralbes
In 1327, the very pious Elisenda de Montcada (the fourth and final wife of James II) commissioned the construction of a monastery for a female Franciscan order, the Clarisses. The name 'Pedralbes' comes from Latin and refers to 'petras albas', white stones. For centuries the Pedralbes monastery was closed to outsiders, but in 1972 Barcelona's municipal government and the nuns agreed to hand the monastery over to the city, so it could be used as a museum. In return, the city would build a new monastery for the nuns. The old monastery finally opened its doors in 1983, after many years of restoration work. You can visit the monastery's many areas, such as the herb garden, the kitchen, the old dormitories with an exhibition/museum about the monastery relics and various chapels. Together with the adjacent monastic church, this is one of the hidden gems to visit on your Barcelona city break.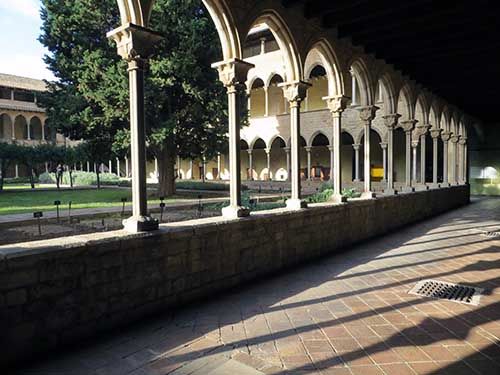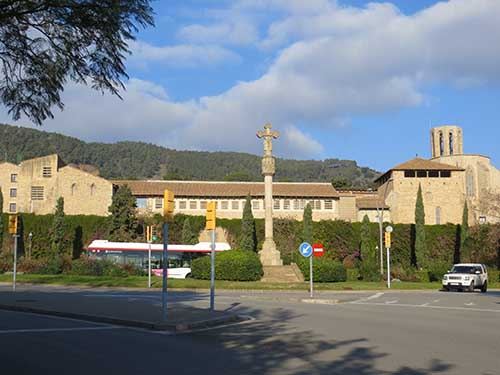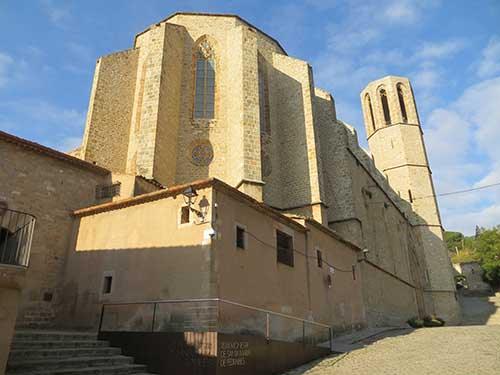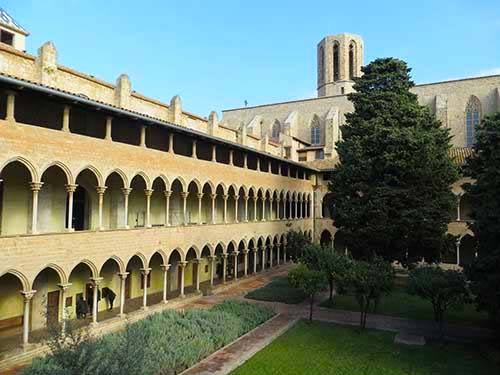 ---
Where is the monastery in Barcelona?
Near the monastery are: