Barcelona
/
MNAC - Palau Nacional
Museu Nacional d'Art de Catalunya
MNAC museum in Palau Nacional on the Montjuïc in Barcelona

The MNAC of Barcelona (National Art Museum of Catalonia) is located in the Palau Nacional and contains important collections of Catalan art.
Museu Nacional d'Art de Catalunya & Palau Nacional

Address
Parc de Montjuïc 
Metro
Metro station L1 or L3 (Espanya), then walk toward the escalators to the palace.
Tickets

Adults 12 € (Book online)
Access to the roof 2 € & Audioguide 3,50 €
Free admission museum: every Saturday after 3:00pm and every first Sunday of the month.
Do you want to visit several art museums in addition to the MNAC? Then a Barcelona Art Ticket can be cheaper for you. More information.

Opening hours

Winter (1/10 - 30/4): Tuesday to Saturday: 10:00am to 6:00pm
Sunday and public holidays: 10:00am to 3:00pm
Summer (1/5 - 30/9): Tuesday to Saturday: 10:00am to 8:00pm
Sunday and public holidays: 10:00am to 3:00pm
The museum is closed on Mondays (except holidays)


Website
http://mnac.cat
Museu Nacional d'Art de Catalunya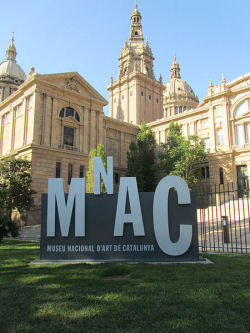 The MNAC or Museu Nacional d'Art de Catalunya is a national museum in the Palau Nacional on Montjuïc hill in Barcelona. HThe museum has a very extensive collection of Romanesque art that is considered to be one of the most complete in the world. On top of that the MNAC has a collection of Gothic art as well as works from the Baroque era and the Renaissance. There is also a modern art section (Catalan modernism) in the MNAC, and it has one of the most valuable collections of murals in the world.
Palau Nacional & MNAC
The Palau Nacional was built for the 1929 World Fair, and since 1934 is has housed the national art museum with over 250,000 works of art. If you're not interested in the MNAC museum, the wonderful view from the Palau Nacional alone is worth the hike up the Montjuïc. From Palau Nacional, you will see one of the best panoramas of Barcelona.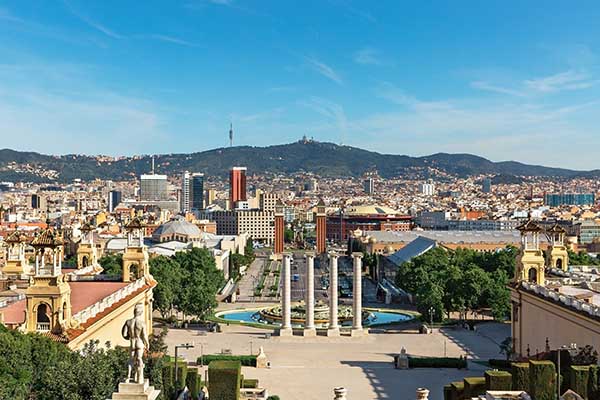 View from Palau Nacional at the Montjuïc mountain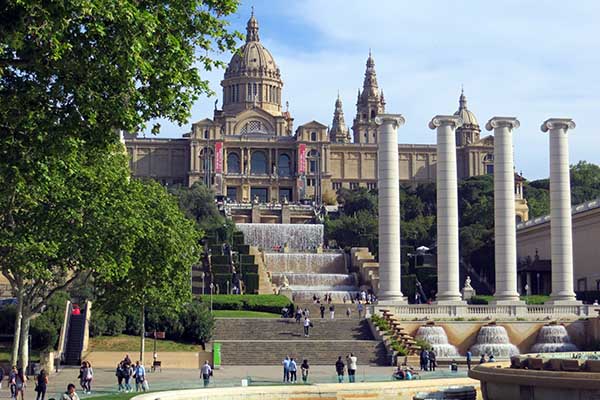 Museu Nacional d'Art de Catalunya
---
Where is the MNAC Museum in Barcelona?
The museum is easy to reach. The most convenient way is to go to metro stop Espanya (metro line 1 or 3). You will get off near the Las Arenas shopping centre, a former bullfighting arena. You will then walk between the two Venetian towers and take the convenient escalators, past the magic fountain, to the impressive palace atop Montjuïc hill.
Close to Palau Nacional & MNAC are: