Barcelona
/
Montjuïc
Parc de Montjuïc Barcelona
The Montjuïc hill in Barcelona

The Montjuïc hill in Barcelona. Visit the magic fountain, the MNAC, Poble Espanyol, the castle or the Olympic stadium located in the Montjuic hill park.
Montjuïc Park in Barcelona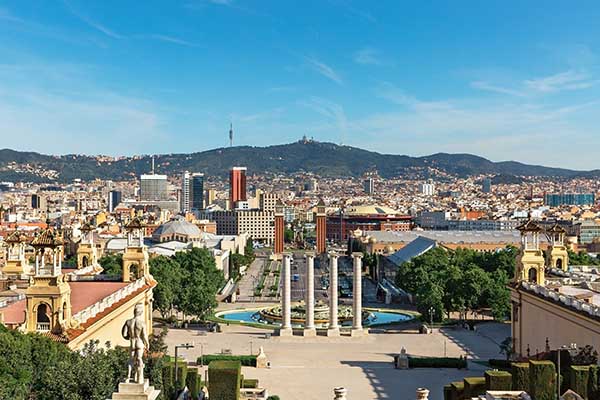 The green Montjuïc (213 metres) is the most famous hill in Barcelona. Because of the 1929 World Fair in Barcelona, palaces, pavilions, parks, botanical gardens, sports stadiums, and exhibition rooms were built on the hill. Some of those buildings still remain today and serve as museums. The Olympic sports stadiums stadiums were renovated and others were added for the 1992 Summer Olympics. If you get off at the metro stop Espanya, the walk starts at Plaça d'Espanya, forming an entrance to the Montjuïc with two Venetian towers and a fountain. The fountain on the Montjuïc is colourfully lit in the evening with the magical fountain show.
From the Font Magica you will have a view of the Avinguda Reina Maria Cristina and the escalators up the hill, with the Palau Nacional, at the top, where the Museu d'Art de Catalunya (MNAC), (Museum with Gothic and Medieval art) is located. The original Olympic stadium already existed in 1929, but was renovated for the 1992 Summer Games and adjusted to accommodate 70,000 spectators. The façade is beautiful and does not really look like it harbours a stadium at all.
Castle of Montjuïc
Via two cable cars , it's possible to get from the harbour to the Montjuïc castle at the top. This castle was built on the hill in 1640 to control the city. From here you'll have a wonderful view of both Barcelona and the Mediterranean Sea. Another highlight on the Montjuïc is 'Foundation Joan Miró'. If you enjoy Miro's work, this museum is certainly worth a visit. Both paintings and sculptures are on display in the Miro museum.
Attractions in Parc de Montjuïc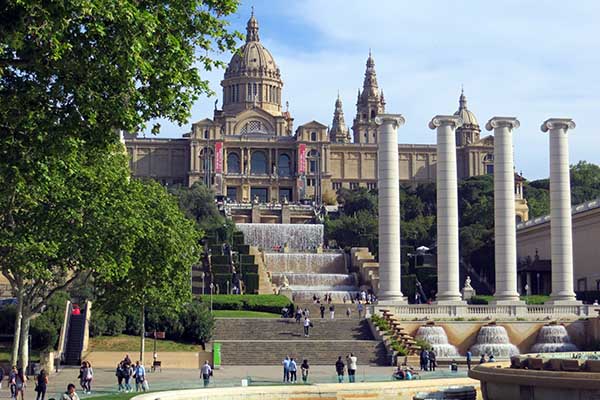 MNAC: Museu Nacional d'Art de Catalunya, art museum located in the Palau Nacional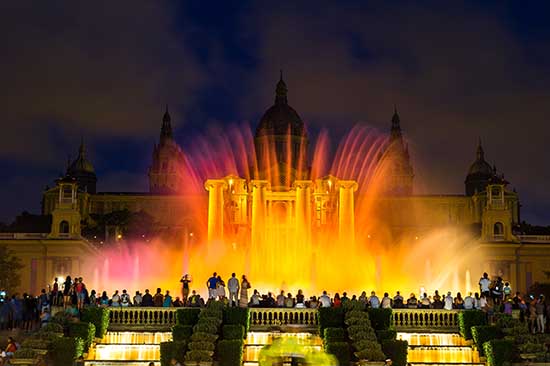 Font Màgica Montjuïc, the magic fountain of Barcelona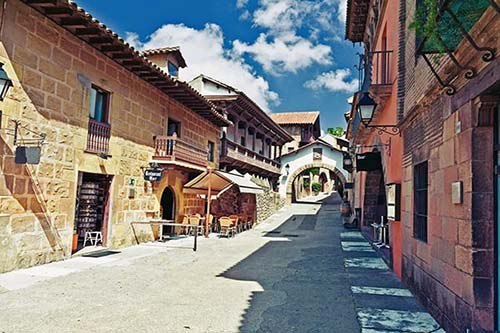 Poble Espanyol, an open-air museum located on the Montjuïc hill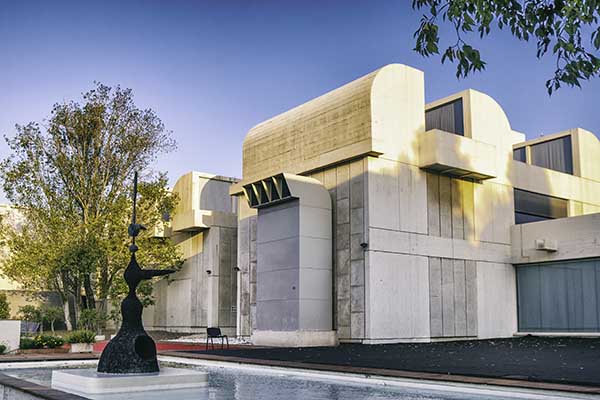 Foundation Joan Miró, the museum of the artist Miro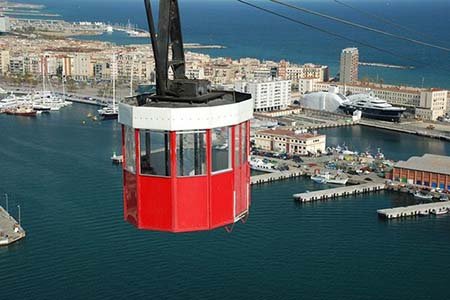 Transbordador aeri del port, the cable car from the port to the mountain of Montjuïc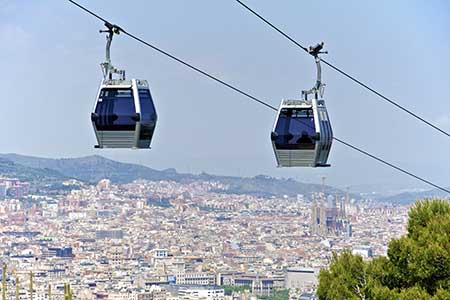 Telefèric de Montjuïc (funicolera), con la funivia del Montjuic al castello in cima alla montagna.
Castell de Montjuïc, the castle on the Montjuïc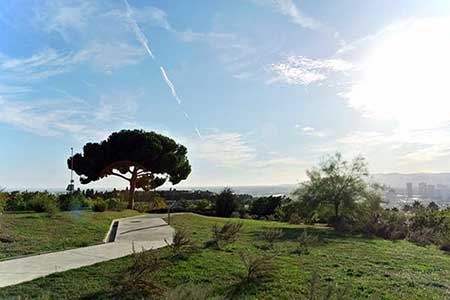 Jardin Botanico, the botanical gardens of Barcelona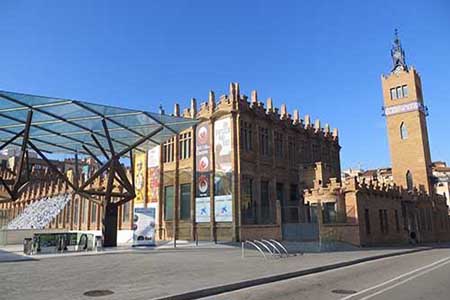 CaixaForum is an art gallery and an exhibition center with temporary exhibitions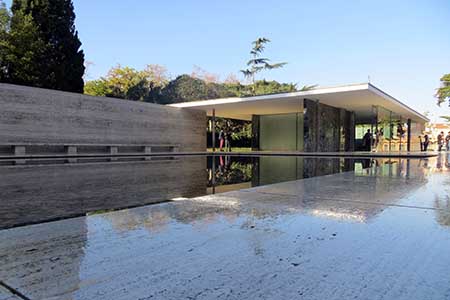 The German pavilion, better known as the Barcelona pavilion is one of the main works of the architect Ludwig Mies van der Rohe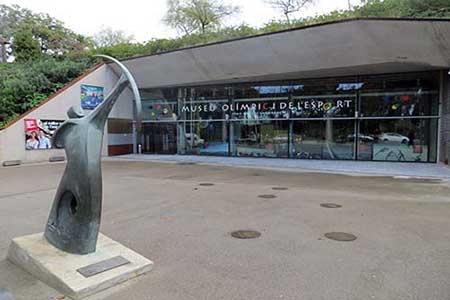 Olympic Museum, the Olympic museum is located near the Olympic stadium
---
Where is the Montjuïc in Barcelona?