Barcelona
/
Boqueria Market
Boqueria Market Barcelona
The Mercat de Sant Josep de la Boqueria, located on the Ramblas

Everything about the market Mercat de la Boqueria, the daily market in the heart of Barcelona. The indoor market in Barcelona on La Rambla.
Info Boqueria Market Barcelona

Address
Rambla, 91 Mercat de la Boqueria Barcelona
Metro
Metro station Liceu (L3), Barcelona
Entrance
Admission is free
Opening hours
Monday to Saturday 8.00am to 8.30pm
Website
www.boqueria.info
The market located on the Rambla
The official name of this market is Mercat de Sant Josep de Boqueria. The mercat "De la Boqueria" is the largest and best known market in Spain and is visited by both locals and tourists.
The colourful market La Boqueria started in the 13th century as a street market on the Ramblas. The iron roof over the market was completed in 1914, and today it is one of the most popular attractions in Barcelona's city centre.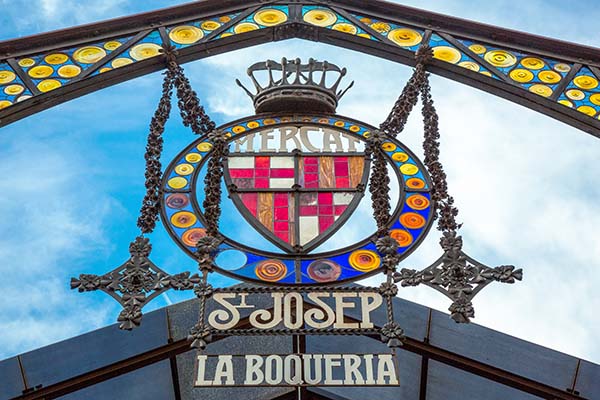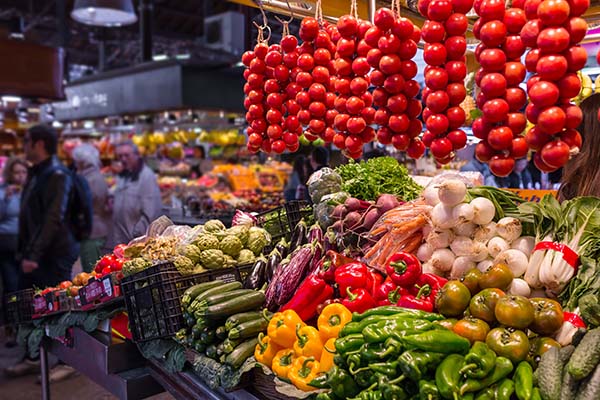 'Boqueria'
The name 'Mercat de la Boqueria' comes from an old Catalan translation that meant as much as 'place where billy goat meat was sold'. You can easily visit the colourful and fragrant market from the Ramblas at metro stop Liceu. Fresh fish, Catalan sausages, enormous hams, cheeses, fruit juices, and colourful sweet stalls; see, smell, and most of all taste what the 'Sant Josep' market has to offer.
Tip: Don't get all your shopping done at the first stall you see. The prices at the entrance and down the central aisle are higher than when you explore the market a little bit further.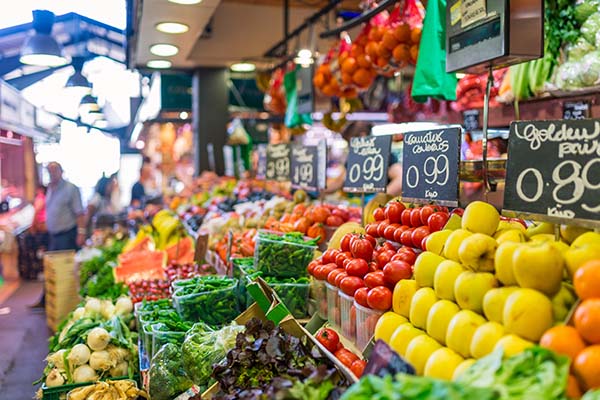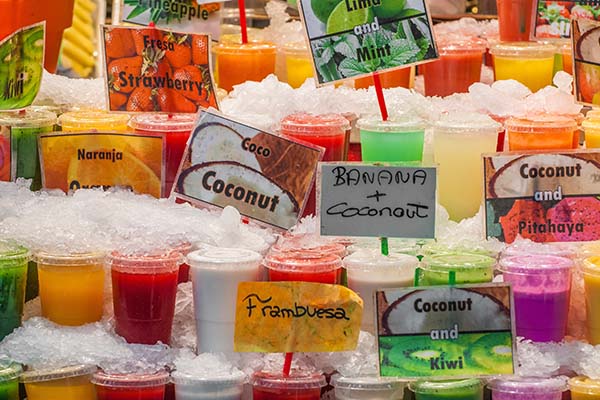 ---
Where is the market in Barcelona?
The Mercat de la Boqueria can be easily founded on the Ramblas. The market is exactly halfway down the Ramblas, and you can't miss it when you get off at metro stop Liceu.
Nearby Mercat de la Boqueria are: