Barcelona
/
Cable Car & Castle of Montjuïc
Cable Car Montjuïc
The cable car in Barcelona to the 'Castle of Montjuïc'

All information about the 'Telefèric' cable car to Castell de Montjuïc in Barcelona, the castle on the hill.
Montjuïc Cable Car

Address
Avinguda de Miramar, Barcelona
Metro
You can get to the Montjuïc cable car from Parallel metro station (L2 and L3) using the funicular de Montjuïc. You will then travel between Parallel en Parc de Montjuic with a one-way metro ticket using the funicular train to the top.
Tickets
Opening hours

The cable car is open every day:

January and February: 10:00am - 6:00pm
March-May: 10:00am - 7:00pm
June-September: 10:00am - 9:00pm
October: 10:00am - 7:00pm
November and December: 10:00am - 6:00pm

Note
This is not the cable car that travels from the harbour to Montjuic hill. Info about this Transbordador aeri del port you'll find here.
Website
http://www.tmb.cat
Where does the cable car go?
The Telefèric de Montjuïc is an unforgettable way to travel to the castle of the Montjuïc. The cable car connects the city with the top of Montjuïc hill. To achieve that, the cable car rises 84.5 metres over a distance of 750 metres. The Montjuïc offers a spectacular view of Barcelona. The castle was built in 1640, and a military museum has used the castle since 1960.
You can walk near and around the castle for free. You do have to buy a ticket for the military exhibit. The cable car has three stations: Parc de Montjuïc, Miramar and Castell de Montjuïc.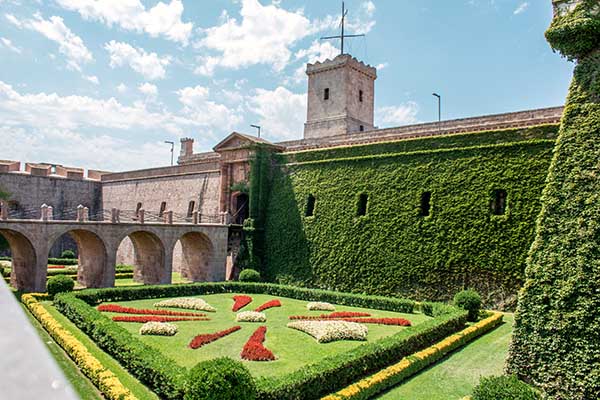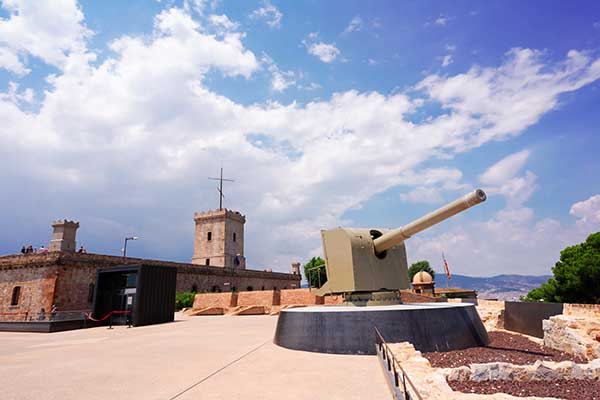 Castle of the Montjuïc
In 1640, at the start of the Catalan revolution, the first foundation of the castle of Barcelona was laid on Montjuïc hill, being constructed around the old lighthouse. The original fort was replaced by the current castle between 1751 and 1779. The process was led by military architect Juan Martín Cermeño. The castle consisted of four bastions and the main entrance is a bridge across the moat. Later the castle was to serve as a place of torture, military prison, and execution sight for political opponents of Franco during the Spanish Civil War (1936-1939) including the execution of president Lluís Companys in 1940. The entry price of the castle also includes an exhibit about the history of the fort. If you haven't come to learn about the fort's cruel history, you can just enjoy one of the best panoramic views of Barcelona.
Info Castle of Montjuïc

Tickets

Tickt adult: 5 €

0-16 years: free entry
Every sunday after 3 p.m. free entry

Opening hours

From November 1st to March 31st:
Open Monday to Sunday from 10:00am to 6:00pm.
Closed on December 25th and January 1st.

From April 1st to October 31st:
Open Monday to Sunday from 10:00am to 8:00pm.


Website
http://bcn.cat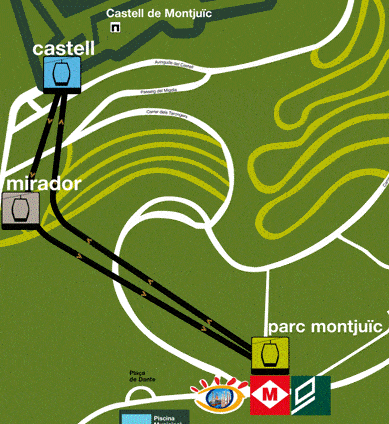 ---
Where is Barcelona Castle located?
Close to the Montjuic cable car are: